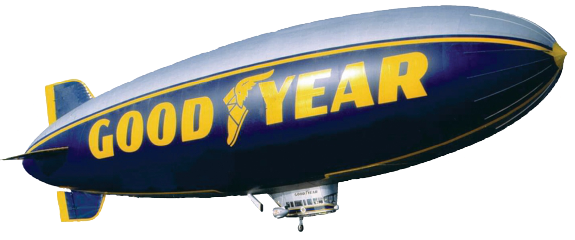 Dodge St Tire
605 N Dodge Street,
Iowa City, IA 52245
(319) 337-3031

Our Hours:
Monday-Friday: 7:30 AM - 5:30 PM
Saturday: 7:30 AM - 12:00 PM
Sunday: Closed
GOODYEAR INTRODUCES BREAKTHROUGH ASSURANCE FUEL MAX TIRE

State-of-the Art Science Helps Deliver Fuel-Efficiency, All-Season Traction and
65,000-Mile Tread Life Limited Warranty in a Cost-Effective Tire Choice

AKRON, Ohio, April 9, 2009 - As families search for cost savings in every aspect of their lives, Goodyear is responding with a tire that offers a breakthrough in fuel-efficient technology: the Goodyear Assurance Fuel Max.

"Goodyear has an unparalleled track record of developing leading edge tire technologies such as AquaChannel Technology, RunFlat Technology, Carbon Fiber Technology and TripleTred Technology, and is always working to develop new and innovative products and relevant technologies for consumers," said Gary Medalis, Goodyear general manager, passenger tires. "Goodyear achieved a breakthrough in proprietary technology that has enabled us to expand performance attributes."

With the new Assurance Fuel Max, Goodyear has introduced a tire tread compound that has been developed at the molecular level to yield improvements in rolling resistance while retaining or even enhancing tread life and traction over the original Goodyear Assurance tire. This technology allows Goodyear to retain a 65,000-mile tread wear limited warranty while providing 27 percent less rolling resistance, which equates to a 4 percent improvement in highway fuel economy. In essence, this greater fuel efficiency means drivers can save 2,600 miles worth of gas over the life of a set of 4 tires.**

Many fuel-efficient tires today depend on replacing carbon black material with silica in the tread compound, either in part or in total, to minimize rolling resistance.
At the heart of Goodyear's new tread is a blend of polymers, which increase their selective reactivity with the silica filler, to help improve silica dispersion and to enhance the overall physical properties of the tread. The marriage of the Assurance Fuel Max tire construction and this proprietary tread, results in tires that help provide excellent fuel-efficiency, as well as confident wet and dry traction, and long tread life.

The tire structure and tread design, including two unique tread zones, contribute to the Assurance Fuel Max's confident traction, braking and tread life performance. The Dry Zone, with strong shoulder blocks, helps enhance handling and grip for confident maneuvering on dry pavement.

The Wet Tread Zone in the center features Dual AquaChannel Grooves to help evacuate water from the tread face for great wet traction. Plus, Zig-Zagging Micro Grooves and Center Tread Notches help grip the road in rain or light snow.

The Goodyear Assurance Fuel Max is available in 27 sizes - to fit about 80 percent of the auto tire segment. This includes automobiles such as the Pontiac Grand Prix and Chevrolet Impala, minivans such as the Chrysler Town & Country, and even hybrids such as the Toyota Prius and Chevrolet Malibu. On February 10, General Motors announced that the 2011 Chevy Volt will come equipped with Assurance Fuel Max tires.